Exclusively From Rehtek
the pro-tek® process
Production Resource Optimization
From Your Design To Delivery
Rehtek's exclusive 
pro

-tek® process optimizes every aspect in the manufacturing of your part.
Since 1990 we have developed  and implemented a continuous feed loop noting critical part features across multiple industries. Every part is Unique but we have the tools to value stream map your machining process to reduce your total acquisition cost.
Leveraging our 30 plus years of Intuitive Machining Expertise, our dedicated team of skilled manufacturing engineers will elevate the quality  of your parts!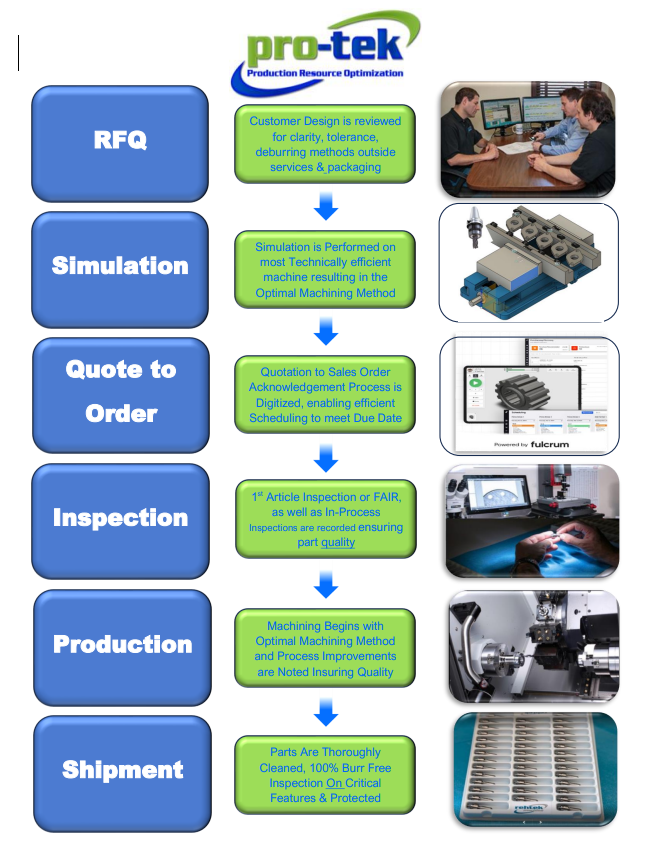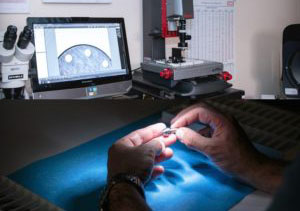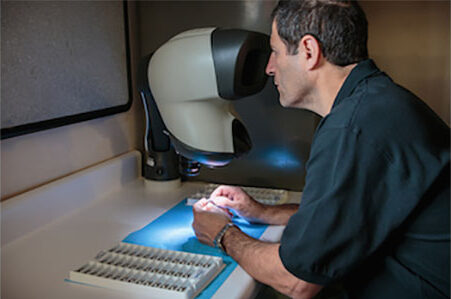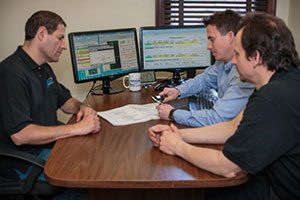 The Microscope serves as our "eyes on quality".
Inspected for Cosmetics noting Zero-Micro Burr 
Manufacturing Engineers, Machinists and Operations discuss methodology to Manufacturign Part