Sensors Industry Expertise
Rehtek Machine is an AS9100D Registered. We are a trusted vendor/partner in the sensor manufacturing industry. This niche expertise and experience with attention to microscopic details meeting the tightest tolerances has grown our business for over 30 years. We know hermetic seals, deep hole drilling starting at .008Dia and critical to quality features for sensor components. We track and excel at machining DFAR's compliant exotic alloys Our team of manufacturing engineers, machinists, and operators excel at meeting your dimensional tolerancing, cosmetic appearance, and the "microscope serves as our eyes" for microscopic burr and all FOD removal.
Kovar Header Shell .030 Dia Cross Holes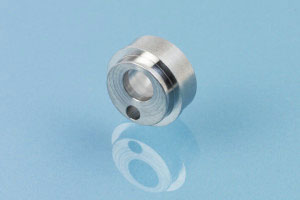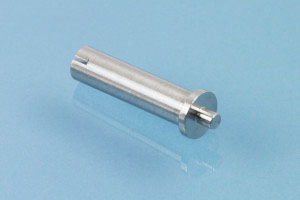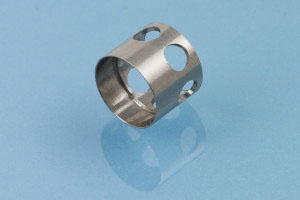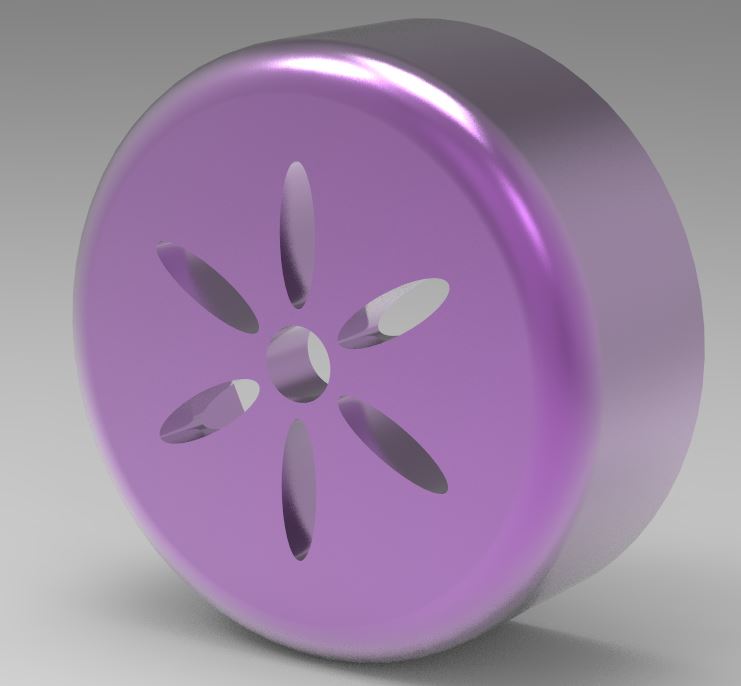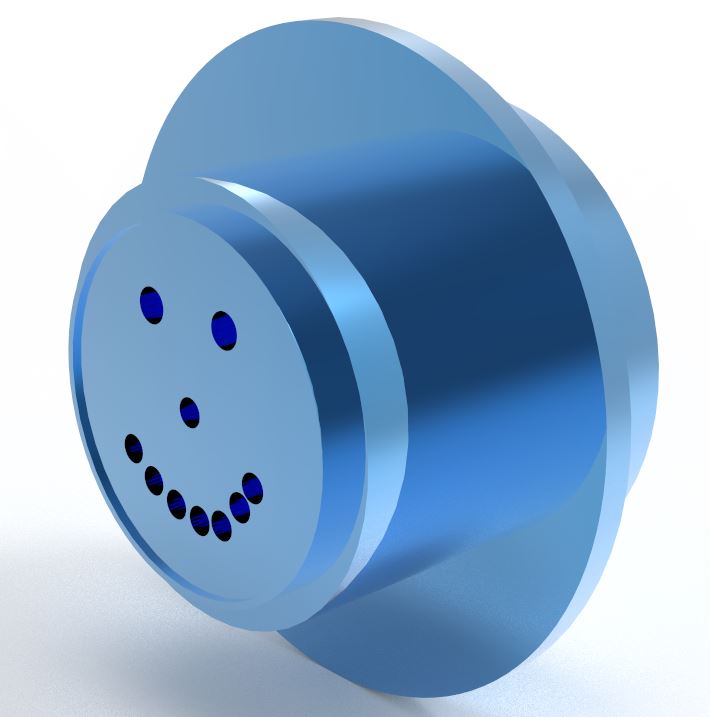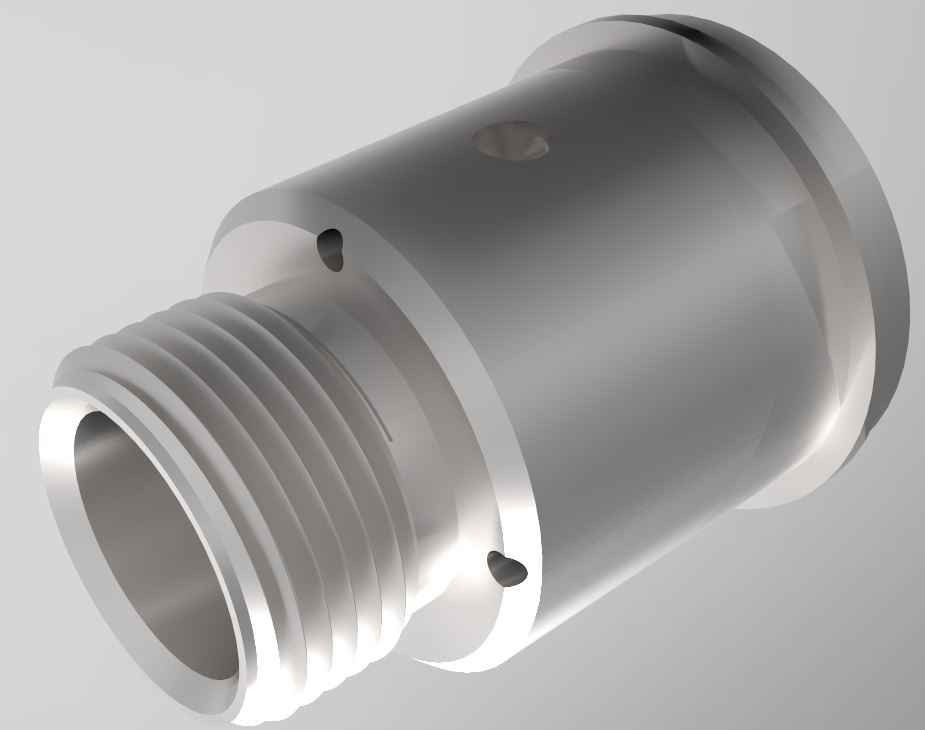 SENSOR INDUSTRY RAW MATERIALS
Sensor raw material alloys are designed specifically for the sensor field because they can hold up in very harsh, intense environments, for example, the high heat of a jet engine or a caustic, corrosive chemical application or extreme pressure of hydraulic systems. These raw materials are specific to the glass to metal sealing industry as well. These alloys need to be dynamic, functional, durable, and strong enough to function in the harshest environments
Machining expertise with the following sensor raw materials:
Inconel

Titanium

Kovar

Stainless steel

Invar

Hastelloy

Monel

Nickel

Alloy 42/52

Copper

Molybdenum

Nitralloy
SENSOR MACHINING EXPERTISE
Sensors require machined components that have critical to quality and functionality  features . These features are specific to the functionality of a high performance sensor. 
Our sensor machining experience and expertise are our machining niche yielding a  precisely controlled machining process. We understand the critical features and machine and deburr components with detailed attention to insure process friendly features used in the glass to metal hermetic sealing process.
Machining features and characteristics:
"Done in One" Operation

The Microscaope Serves as our Eyes

Hermetic Sealed Surfaces

Sharp .0003R corners

Precisly Drilled holes .005-.125

Lapped surface features

Sandblasting

Inventory Management

Controlled Lot Sizes

Digital Metology Inspection

Detailed Deburring

100% of Critical Features

Burr Free Holes

Workmanship  Standards 

Customer Communication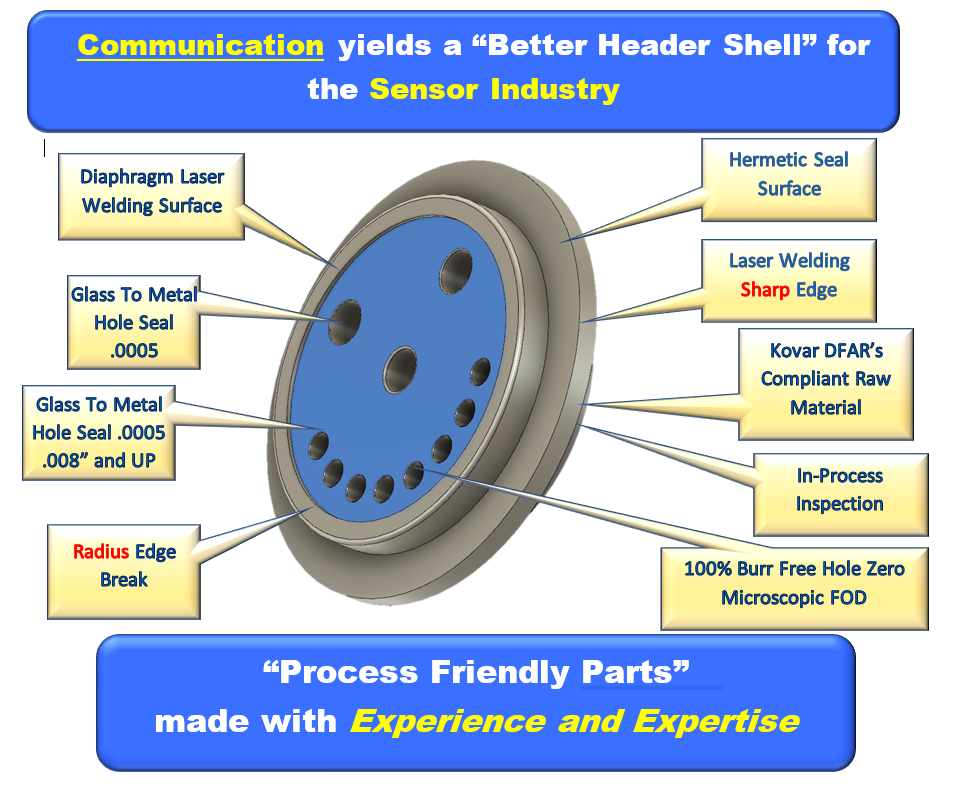 RFQ Submission:

You (the customer) submits a print for a design.

In-House Planning:

Rehtek's engineers decide how we're going to make it, what machine we'll use, what processes, how to eliminate risk, the cycle times, etc.

Quote:

A quote is offered to you.

Work Order:

If you accept the quote, it becomes a work order, and our engineers begin work.

Model Creation:

A solid model is generated, inspected, and reviewed with you.

Machining:

The part is then machined, inspected again, and has complete traceability when it leaves our facility.
Our Enterprise Resource Planning System, or ERP, is done through Shoptech MFG. This software platform allows us to digitalize our entire process, from estimate to quote, machining to final inspection, all the way to billing. Every step is completely controlled and contained within this ERP, making your product 100% trackable and traceable.
Rehtek Machine is proud to have the following certifications and registrations:
AS9100D

AS9102 1ST Article Inspection (FAI)

CAGE Code 58RB4

NAICS 332710, 332721, 325920

DUNS #602829616
Work envelope .010" to 10.0" Dia

High production gang tooling

Multi-task turn-mill centers

Hyper-productive turn-mill centers

Palletized milling and drilling

CNC Hybrid

CNC Swiss Machinery

Glass Bead Blasting
POST MACHINING OUTSIDE SERVICES
NADCAP Certified Subcontractors

Anodizing

Chem Film

Hard Coating

Heat Treatment

BODIES, CONNECTORS, FEED THRUS. CABLE RELIEFS

HERMETIC SEAL SURFACE KNOWLEDGE

FLOW INTO SEALING PROCESS

KOVAR. 52ALLOY GLASS TO METALSEALING

GANG DRILLING FIXTURING

MICROSCOPE DEBURRING

MICRO DRILLING .040 DIA X .900 DEEP

SANDBLASTING & SURFACE TREATMENT

EXPERT IN SENSITIVE DRILL PRESS OPERATION